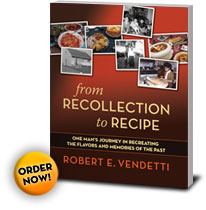 A book you can
judge by its cover!
Too often, family recipes are lost or forgotten. Sadly, this happens when our parents or grandparents are no longer around for us to ask. From Recollection to Recipe is the result of one man's quest to recreate the family foods from his past, and to preserve these recipes for generations to come.
---
There's more on the way...
Lemon Leaf Press is a new publishing house, with great ideas and some fantastic projects in the works. Stay tuned for breaking news as it develops. . . .
---

Copyright © 2010 Lemon Leaf Press. All rights reserved.
Lemon Leaf Press, 10 Schalks Crossing Road, Suite 501-211, Plainsboro, NJ 08536
---
Our inaugural title, From Recollection to Recipe, is now available! Click here to learn more about the book.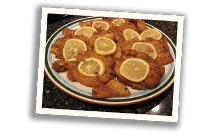 ---
Follow us on facebook
---

---